Barbara Marchand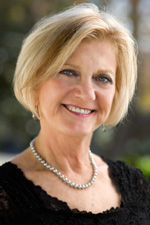 Barbara Marchand
Marchand & Associates

BUSINESS & PERSONAL COACH,
FACILITATOR & TRAINER

bmarchandassociates@gmail.com

photo credit: allanrosenberg
510-410-8100
SEE Barbara's Recent Mention in Alameda Sun Article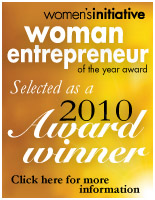 Local Businesswoman Barbara Marchand Wins
WOMEN'S INITIATIVE wins Woman Entrepreneur of the Year
Bay Area nonprofit for women entrepreneurs announces winners of 2010 competition
SEE THE SLIDE SHOW OF THE EVENT
Barbara Marchand has been named Entrepreneur of the Year in Alameda. The award was given by the Bay Area nonprofit Women's initiative for Self-Employment and recognized women business owners in the Bay Area who:
Have been successful despite barriers that exist for women business owners
Exemplify how business ownership and leadership is beneficial for women
Have a positive impact on the local community or the community at large
Advance their business through innovation
In recognizing these businesses, Women's Initiative celebrates the power of small businesses in transforming communities through job creation and economic revitalization. In fact, recent research from Women's Initiative shows that their graduates created more than 2200 jobs in 2009 alone.
The Woman Entrepreneur of the Year Award recognizes these women entrepreneurs and their businesses for their leadership and positive contributions to their communities. Barbara will be recognized at the Woman Entrepreneur of the Year Awards Ceremony on
A total of 587 women were nominated for the award throughout the Bay Area and nearly 50 women were honored with the award. For more information about the awards and a complete list of winners, go to www.womensinitiative.org
ABOUT WOMEN'S INITIATIVE
For more than 22 years, Women's Initiative for Self Employment has been providing low-income, high potential women with the business training, funding and ongoing support to start their own business and becoming financially independent. The women who go through our training significantly increase their income and assets while launching businesses, creating jobs and stimulating the local economy.