Barbara Marchand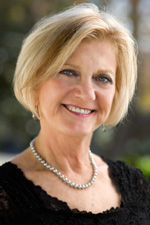 Barbara Marchand
Marchand & Associates

BUSINESS & PERSONAL COACH,
FACILITATOR & TRAINER

bmarchandassociates@gmail.com

photo credit: allanrosenberg
510-410-8100
SEE Barbara's Recent Mention in Alameda Sun Article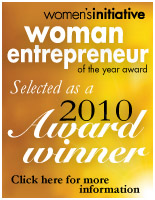 About Barbara Marchand
Barbara Marchand believes in community service and is an active volunteer in a number of organizations. She was a Board Member of the Alameda Chamber of Commerce. From 2001 through most of 2011, she was an Ambassador of Alameda Chamber of Commerce and was the Chamber of Commerce Ambassador Chair. In 2003-2005 she received the Chamber Member of the Year award. Beginning in 2001, she volunteered with the Alameda Civic Light Opera and was Director of Volunteers and Fundraising Committee. She is past president of Alameda Toastmasters and is currently a member of Toastmasters where she has won several speech contests.
For over 20 years, Barbara Marchand has used her professional expertise to empower others to reach their full potential. As a trainer, facilitator, workshop leader and coach, Barbara works with leaders, managers, and individuals to make positive and continuous change. Her negotiation, contract procurement, and marketing sales expertise have contributed substantially to the profitability of businesses she has served. Her experience as a coach, trainer, manager, marketing expert, and public speaker has been reflected by the accomplishments of hundreds of clients who have realized high levels of achievement and fulfillment in their personal and professional lives.
Barbara's superior communication skills and outstanding ability to cut to the heart of the matter help people break through the barriers that hold them back. On an individual level, she assists people to identify their core values and set goals from which they create a balance between business and family life. Transformation happens when her clients get excited and motivated as they develop and implement their plans. In a group or team environment, she helps facilitate and develop plans which, when crafted by the individuals fold into a team approach where an environment of open honest cooperation is the norm, opening the door to amazing results.
Barbara's work is committed to people having the lives they love and that experience in individual lives of her clients is her inspiration. Her energy, creativity, sense of humor, integrity, and compassion stimulate people to honor who they are. Because of her fashion and retail background, Barbara Marchand brings a unique understanding to her consulting services. She spent years working with women on wardrobe and presentation issues for business and personal needs. These consultations ranged from coaching voice and advising dress and physical presentation for stage and business speaking to complete career and fashion makeovers. She's acted as fashion mentor for individuals' big events such as weddings, reunions, and even returning to dating after divorce. She helps build confidence and self-esteem and facilitates clarification of values. With her individual coaching and group workshops, she guides you in setting and attaining goals for everything from health and weight control to career change and creativity.

Barbara has two children and three grandchildren. Along with volunteering, she is very active with hobbies that include bike riding and dance. She danced regularly with her daughter and granddaughter at West Coast Dance, where she took classes in tap, jazz and hip hop.
Barbara Marchand's Mission Statement
Her mission statement comes from the experience of losing her husband suddenly over 20 years ago. Since that time, she has used her commitment to celebrate life and not allow circumstances to stop her, to craft her life work.
As Barbara says, "Who I am, is a master teacher empowering others to discover their own magnificent uniqueness and the power of our words to create abundance and ease while contributing and celebrating the gift of life…"